Wordpress Hosting
HostOnNet can supply you with fully-managed WordPress hosting for your website or blog. We are a leading WordPress assistance company, and our clients trust the WordPress hosting solutions that we provide. You can have your very own self-hosted WordPress blog with your own domain, with custom themes and plug-ins with WordPress hosting at very affordable prices.
You can use our 1-click install service available through our hosting accounts to install WordPress on your domain, or if you prefer, we can help set it up for you. You can also feel safe in knowing that we will provide you with personalized support if you run into any issues.
WordPress Hosting that Fits Your Needs
Install WordPress instantly. UNLIMITED Space and UNLIMITED Bandwidth.
Standard Plan
10 GB Disk Space
100 GB Bandwidth
Unlimited Databases
Unlimited Emails
Unlimited Sub-domains
cPanel Control panel
ORDER NOW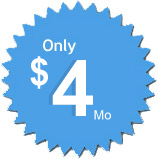 Unlimited Plan
Unlimited Disk Space
Unlimited Bandwidth
Unlimited Databases
Unlimited Emails
Unlimited Sub-domains
cPanel Control panel
ORDER NOW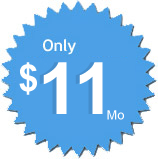 The most advanced WordPress Platform on the planet
Whether you're a WordPress blogger or a veteran WordPress developer, HostOnNet provides everything you need for your WordPress website.
---
1-click Installation
Set up WordPress with just a click and manage all your installations from one place. We make it easy so you can start building your website immediately.
Expert WordPress Support
The entire staff are the best WordPress experts, so you never hear "We don't know how to do that".
---
Blazing-fast servers
Our hardware, software, and network design have been optimized for WordPress hosting like no other platform.All-SSD servers with multiple caching layers.
Fully Scalable
With our plans starting at $4/mo, our WordPress hosting is fully scalable as your site grows.You can upgrade or downgrade your web hosting package at any time.
---
Enhanced cPanel
Easily manage your WordPress websites as well as email, domains, and advanced features with custom-built tools.
Latest Applications
We stay on top of the latest technologies, and provide support for applications such as: PHP 5, MySQL 5.
---
Use any Theme or Plug-in
You have the complete freedom to install any 3rd party WordPress themes or plug-ins that your heart desires.
Automated Backups
Your data's safe with us! All WordPress sites hosted on a HostOnNet plan are automatically backed up.