Linux Reseller Hosting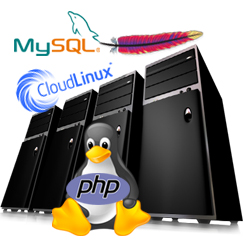 HostOnNet offers best Linux Reseller program in the market with lowest domain rates. With our reseller plan, we provide industry standard hosting control panel cPanel for your customers. As reseller you will have access to WHM (WebHostManager).
WHM is your reseller Control panel where you go to create your customer accounts. You can create hosting accounts for your clients instantly with your reseller control panel. From WHM you can administer all the websites.
Our plans are cheap, affordable and ready to go. Let us take care of all your hosting issues, so while you can concentrate on your business, our fastest and powerful servers deliver the best performance for your reseller account, so your clients will be supiriorly happy with you.
Our customized Linux hosting solutions allows you to choose the best web hosting deals. Our Linux hosting plans offering from low cost and best Linux website host plans with unlimited data transfer, PHP support, My SQL support traffic statistics, 99.95 % uptime guarantee. As a reseller you will be able to create private name servers, unlimited web hosting packages, set your own prices and package features.
Linux Reseller Web Hosting Plans
From the business owner to the individual who desires full functionality on a small budget, HostOnNet provides your complete web hosting solution.
| | | |
| --- | --- | --- |
| | Deluxe | Ultimate |
| Disk Space | 50 GB | 100 GB |
| Bandwidth | 500 GB | 1000 GB |
| Domains | Unlimited | Unlimited |
| MySQL Databases | Unlimited | Unlimited |
| POP3 Email | Unlimited | Unlimited |
| Email Aliases | Unlimited | Unlimited |
| Control Panel | WHM Reseller | WHM Reseller |
| cPanel License | 5 | 15 |
| Setup Fee | Free! | Free! |
| | Buynow | Buynow |
WHM - Your Control Panel
The WebHostManager Software allows you to create, edit and remove hosting accounts in real-time, view server status, upgrade/downgrade accounts, view and limit bandwidth usage, password modification, full control over your DNS zones, install/uninstall frontpage extensions and much more! You will have full control over your clients accounts.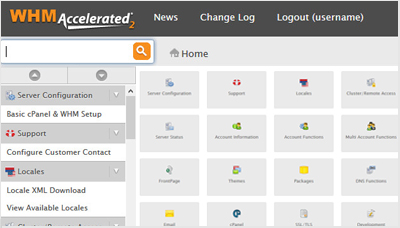 ---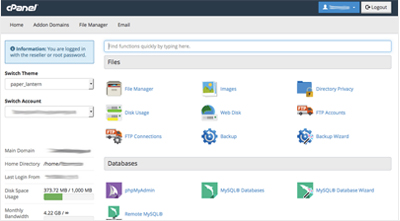 CPanel - Client's Control Panel
Your client's control panel, included with every account you create! Read Your Email, add/remove POP3 accounts, setup autoresponders and forwarders, add subdomains, create mysql databases, custom error pages, download backup, create ftp accounts, setup Interchange Shopping Cart and XMB Forum, access to web statistics and more!
---
Detailed Features of Linux Reseller Hosting
Flexible, scalable and powerful Webhosting solution
UNLIMITED FEATURES
Sub-Domains
Unlimited
POP3 & IMAP Mailboxes
Unlimited
Autoresponders
Unlimited
Email Addresses
Unlimited
Email Forwarders
Unlimited
SMTP/POP Servers
Unlimited
FTP Accounts
Unlimited
FREE Tools
Shopping Carts
Blogs
Content Management
Forums
Photo Galleries
Social Networking
and more
More Features
Cron Jobs
File Manager
Password Protected Directories
Awstats
Private Nameservers
Server Side Includes (SSI)
CGI
Zend Optimizer
ImageMagick
Branding
SMTP Mail Server
Custom Error Pages
C++/TCL/Python
Frontpage extensions 2002
Graphical Website Statistics
DNS wildcards